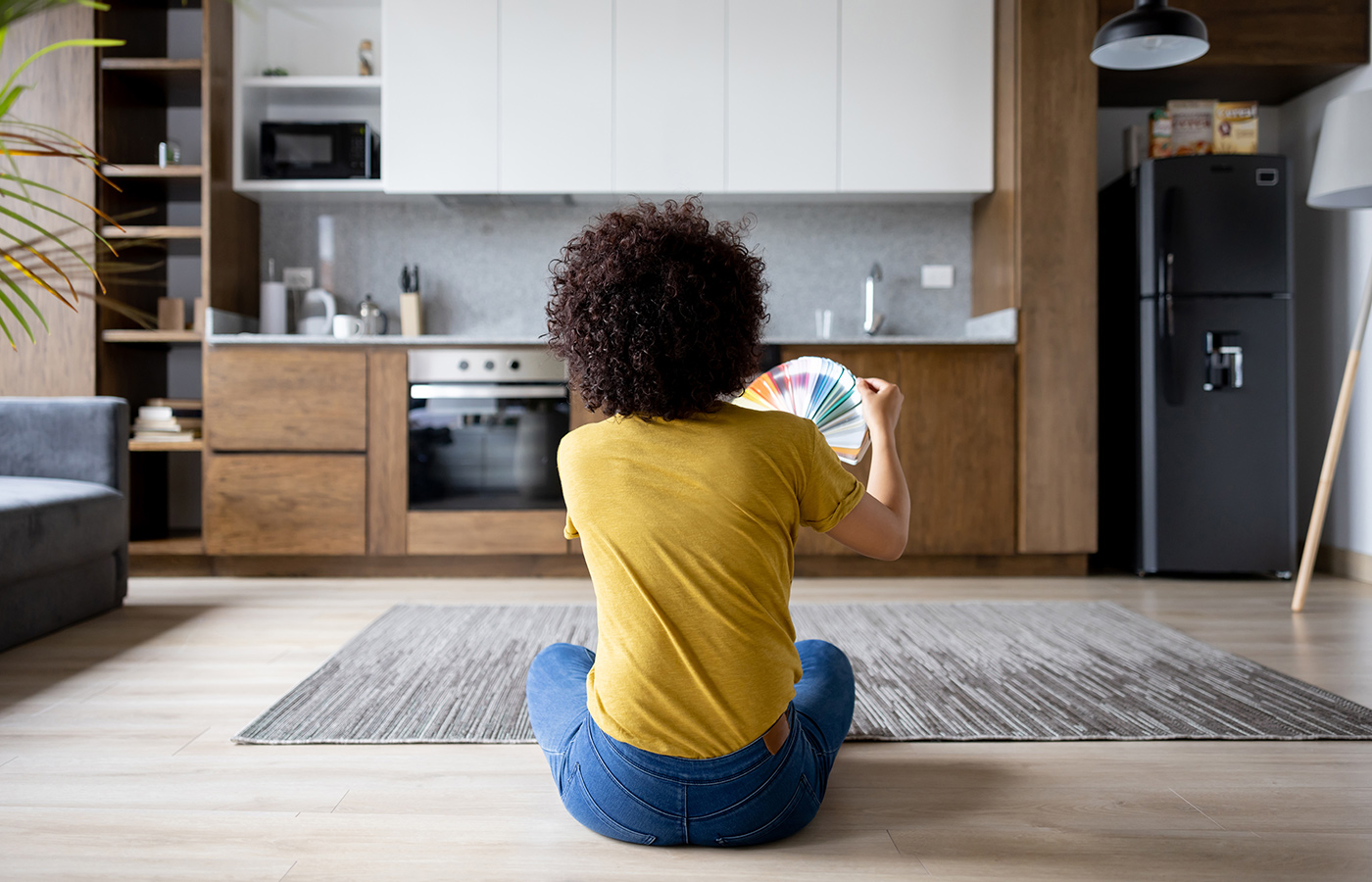 When the weather is warm and the days are long, some of us may want to go to the beach or take a walk in the park. For others, it's time to get to work. Whether you have a list of home projects on your to-do list and don't know where to get started or just need help coming up with an idea to bring your home to the next level, Joey is here to help with this list of 6 helpful tips for home improvement.
1. Upgrade to Smart Appliances
Do you remember watching The Jetsons as a kid? Some of us may be a little too young to remember the classic cartoons, but many of us grew up watching shows like The Jetsons and dreaming about living in a world full of flying cars, talking robots, and smart appliances. But never did I imagine that a few decades later, we'd all be actually living in that world. But here we are. Today, cars can almost drive themselves without human assistance, robots like Alexa and Roomba keep our lives clean and in order, and appliances as small as toasters are now connecting themselves to the internet.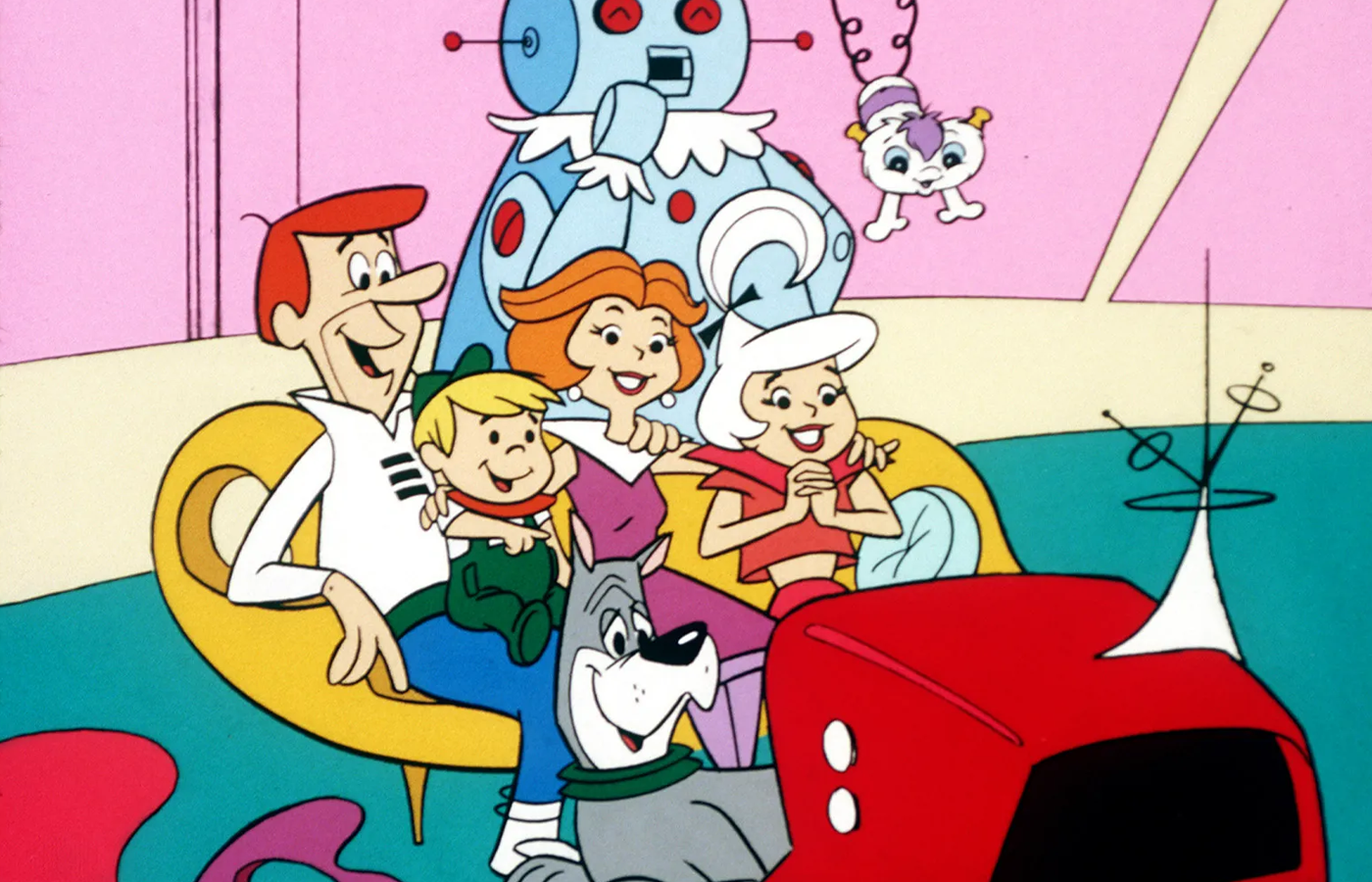 It seems that every day our microwaves, televisions, refrigerators, and other appliances are bringing us closer and closer to the wonderful world of The Jetsons. And while many of these appliances may have been outside the budget of most people just a few years ago, smart appliances have become much more affordable.
So there's never been a better way to replace some of your old, dumb appliances with new, smart alternatives. This is one of the simplest home improvement projects, and Joey is here to help make it even easier:
Just order your appliances from Lowes, Home Depot, American Freight, or any number of other home improvement or appliance stores. Then jump onto the Joey app and schedule a delivery. Not only do we pick up and deliver your new appliances to your home, we also bring them inside and place them exactly where you want them, meaning you don't have to do any of the heavy lifting.
2. Redecorate Your Living Spaces with New Furnishings
In addition to household appliances, many pieces of furniture are also becoming smarter. In fact, you can now purchase sofas, beds, and chairs that are integrated with Alexa and other smart home assistants or equipped with USB chargers. However, there are many more traditional designs that can serve your purposes just as well without all the smart technology.
Whether you are looking for that futuristic living experience or just need comfort without all the gadgets, a refresh on your furniture and living space can have a profound influence on your daily mood. It's important to keep in mind that your rooms should be a careful balance of your personality and how you want to feel when you enter the space. Maybe you want your living room to be a sanctuary for warmth and comfort. A place to unwind after a busy day at work dominated by neutral colors and natural elements. Or maybe you want your living room to be a space that raises your spirits and energy by utilizing bold pops of color and unique statement pieces. Whatever your ultimate goal is, make sure you invest in furniture pieces that have a mix of form, function, and you.
Finally, don't forget that Joey is here to pick up and deliver all of your home furnishings while saving you a lot of money. While many other delivery companies limit your delivery options to a box truck Joey has a variety of different delivery vehicles available:
Pickup truck deliveries are often great for single-item furniture deliveries. If you need a single mattress, a love seat, or a new recliner, it's likely we can fit that in the back of a pickup truck to reduce costs. Additionally, for larger furniture deliveries, we provide moving van and box truck last-mile logistic services for much lower than you'd typically pay using another delivery service.
3. Partial or Complete Kitchen Overhaul
It's often said that the kitchen is the heart of a home. It's where we prepare our meals everyday (unless you're a restaurant-goer fanatic) and catch up on the daily family activities. For good reason, it's also usually the place where guests gather and socialize during a get-together.
A partial or complete kitchen overhaul, while costly and requires careful planning, are also a great investment.
Some food for thought — for a major upscale kitchen remodel you can expect to recoup over 50% on the cost of the renovation. For smaller kitchen renovations, the average ROI is even greater at a whopping 80%!
Whether you need to install a new refrigerator or a complete remodel with new cabinets, counters, and appliances, Joey is here to help.
With Joey, kitchen overhauls have never been easier. Not only can you get all of your new appliances delivered quickly and affordably, you can also have new counters, sinks, and cabinets delivered straight to your kitchen. Additionally, Joey will also deliver smaller construction materials like nails, screws, and caulk as well as tools like hammers, screwdrivers, and anything else you might need to complete your kitchen overall on schedule.
One of the best things about Joey is that you don't have to worry about having everything delivered all at once. If you start with the cabinets, Joey can have everything delivered to complete that part of the project. Then when you move to the counters, just hit up Joey to schedule another delivery. Because Joey is so cost-effective, you are likely to pay less for multiple deliveries from Joey than a single delivery from one of the other guys.
4. Paint a Room or the Whole House
A simpler and often more cost-effective home improvement option includes painting the walls and ceiling a new color. Not only does this bring new life into your home, it also allows you to better pair the colors of your home with any new furnishings you've installed. Even without new furnishings, however, painting a single room or even your whole house is a great way to make sure that the place you're living looks and feels like the home you've always wanted.
Much like refurnishing your space with new furniture and decor, your walls can have a substantial effect on your mood. Here are a few things to consider when choosing a color…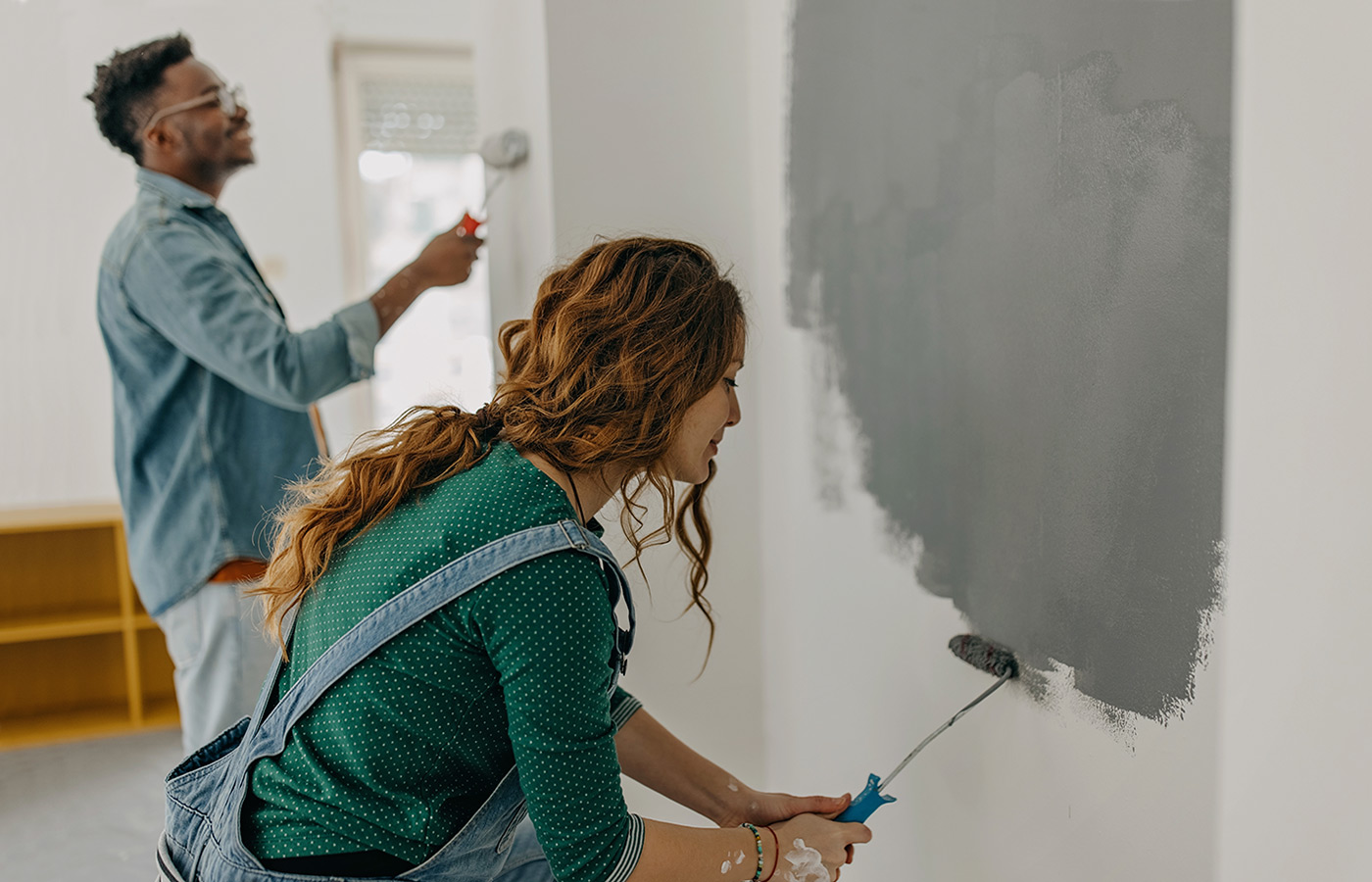 Whites
A common misconception is that white walls means you have no imagination or guts. Done right with careful planning and furniture selections, it can be an excellent way to lighten up a room and create space.
Warm Colors
Reds, oranges, and yellows are typically more vibrant and bring a sense of liveliness and intimacy to a space. They are also best suited for larger rooms as they can often feel claustrophobic in tighter spaces.
Cool Colors
Blues, purples, and most greens are often calming colors and great for relaxation. In larger spaces, these can sometimes make a room feeling stark and cold.
Note:
Whatever you envision for your room or house's color scheme, it's never a bad idea to spend some time searching for pictures online that reflect your ideal space. It's a great place to start and can help provide you with inspiration and guidance you need to move forward.
Whether it's a single gallon or multiple five or ten-gallon buckets, Joey is here to get the paint you need delivered directly to your home when you need it most. We know how frustrating it can be to paint half a room and suddenly discover your paint can is empty. But with Joey, it's easy to schedule a delivery to ensure you have all the paint and materials you need to complete the job on time.
5. Declutter and Donate to Charity
Perhaps the first step to any home improvement project is decluttering. Over time, we pick up random items that just end up in boxes or take up space that could be put to better use. But as the saying goes, "One person's trash is another person's treasure." By collecting all of the clothing, furniture, and miscellaneous items you just don't need or even want and donating them to charity, you can immediately open up the space in your home and make it feel roommier.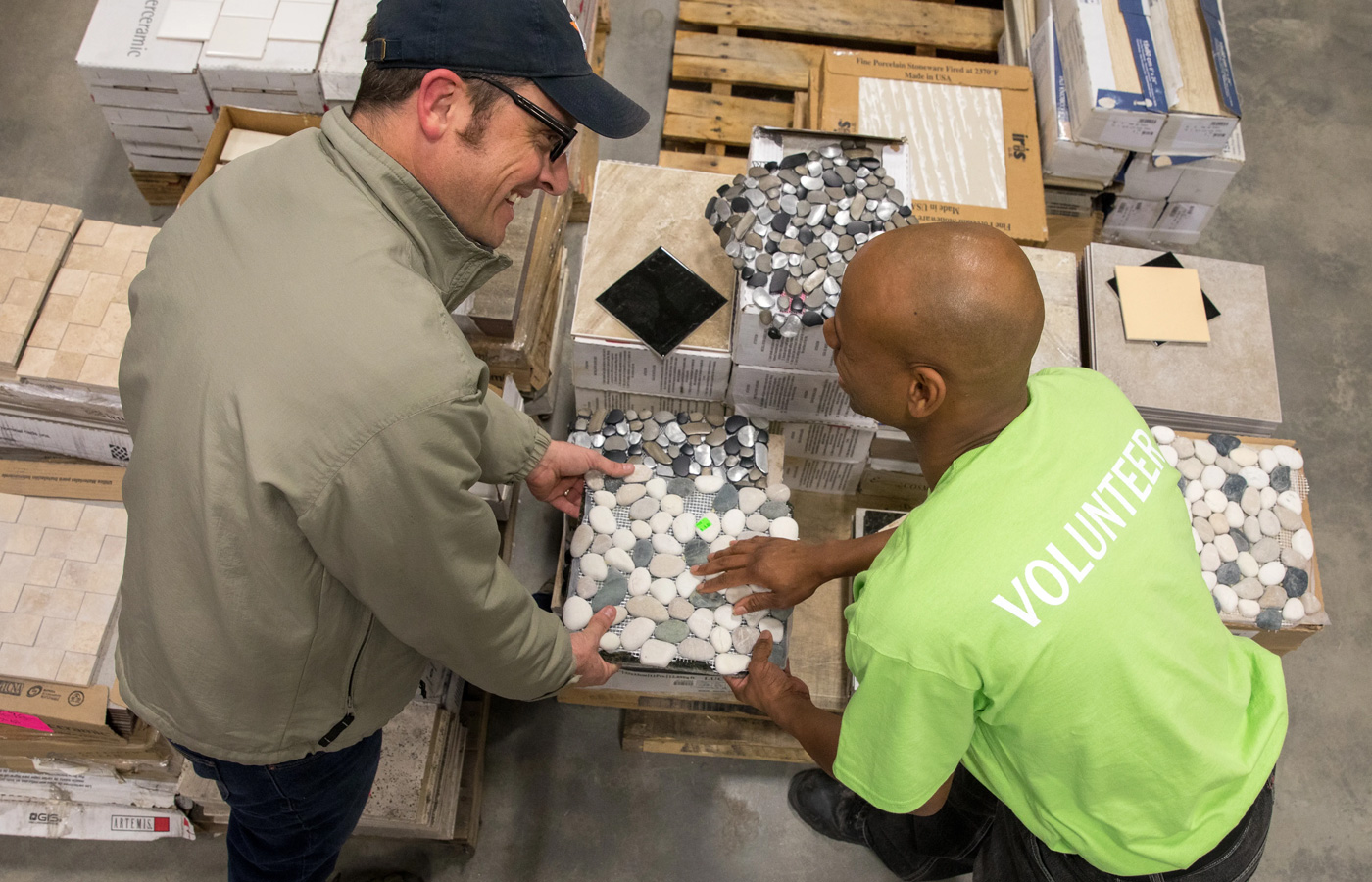 Not only does decluttering improve the look and feel of your own home, it also allows you to give back to your local community and make a difference in the lives of others. For example, Habitat for Humanity accepts a wide variety of donations including home appliances, doors, construction materials, and much more. They then sell these at a highly discounted price to those that need them most.
In addition to making deliveries to your home, Joey can also pick up items and deliver them to the charity of your choice. Just schedule a date and time for pick up and tell us where you want the items sent. We do encourage you to make sure you contact the charity you're donating to first, especially if you have a lot of large items to make sure they have space to hold them.
6. Improve the Exterior of Your Home
When improving the inside of your home, it's easy to forget about the outside. But this is what your neighbors, friends, and family members will see first. To make your home the envy of the neighborhood, you might want to consider landscaping and other exterior home improvements. Beyond making your home look better from the outside, there are many practical and functional landscaping projects that do more than just improve the aesthetics of your lawn.
For example, you can purchase outdoor furniture sets, fire pits, grills, and much more and have them delivered in the same way you'd have a smart refrigerator or sofa delivered. Joey is here for all of your home delivery and last-mile logistics services. We've even created this article with a few landscaping ideas you can use to really bring your lawn to life.
Need A Delivery For Your Home Improvement Project?
Simply log on to the Joey app and begin scheduling your delivery. The app is available on both Google Play and the App Store. Additionally, deliveries can be made just as quickly on a desktop browser. Just supply your phone number and answer a few questions about your home delivery needs. Within a few minutes, a Joey delivery driver will be assigned to you to schedule a delivery date and time directly with them.