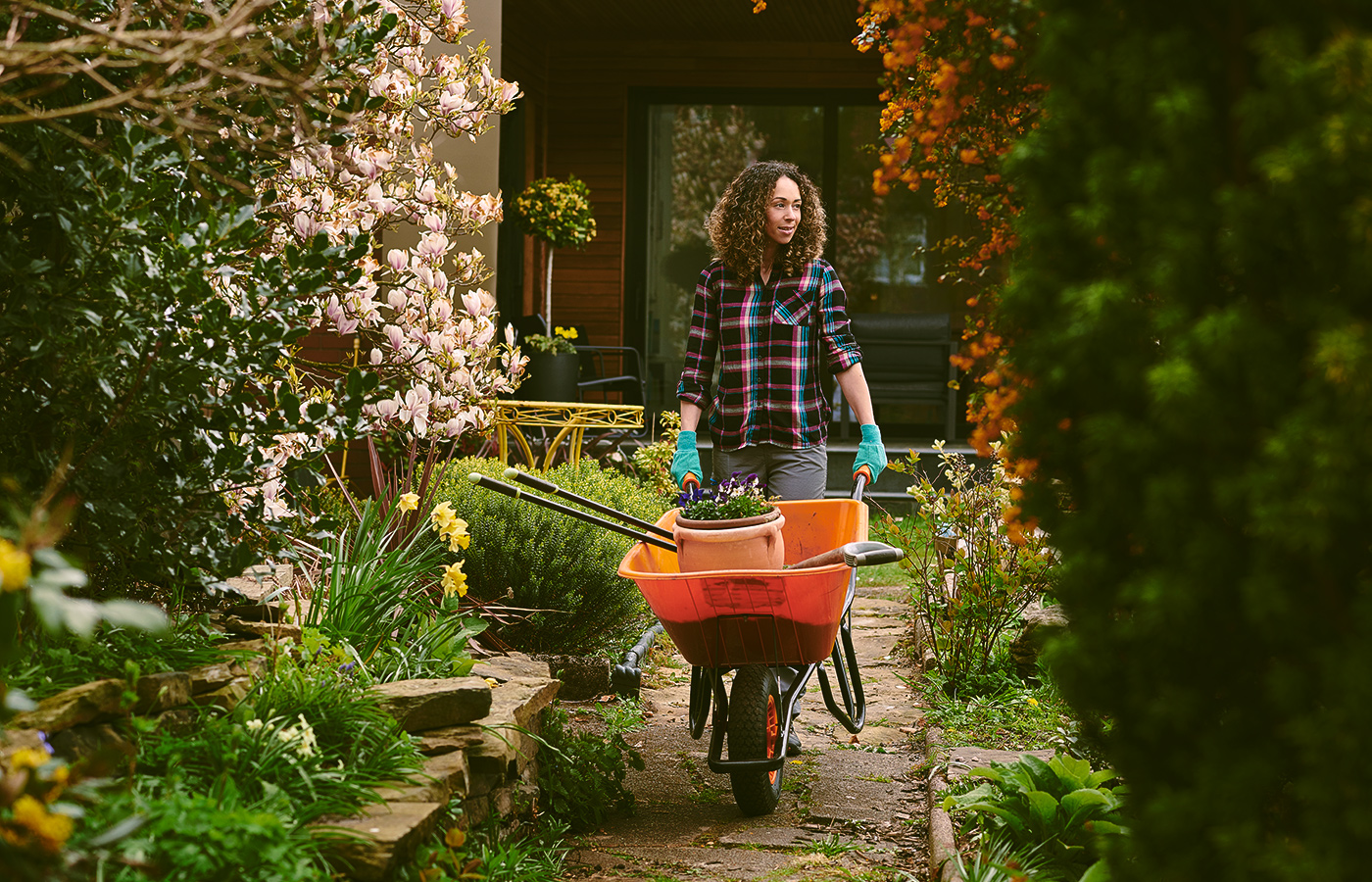 Spring is right around the corner, and that means it's time to start planning your outdoor projects for the season.
From landscaping to creating an outdoor living space, there are many different ways to make your yard the envy of the neighborhood. Of course, before you start, you'll need to make sure you have the right tools and materials for the job.
Picking up smaller items like a shovel may be a simple task, but if you need several bags of mulch, a large grill, or multiple pieces of outdoor furniture, you may need some help.
Fortunately, Joey is here to help. We offer last-mile peer-to-peer deliveries throughout Cincinnati, Dayton, Columbus, Louisville, and Lexington to make sure all of the materials and tools you need are delivered within three days, and often much quicker than that.
Below we've discussed a few of the best outdoor project ideas for spring and how Joey can help you start and finish them without delay.
Getting Started — Make Sure You Have The Tools You Need
Before starting a new outdoor project, you'll need to make sure you have the right tools for the job. For simple landscaping projects like mulching or planting flowers, you'll need basic gardening tools like:
Gardening gloves
Shovels
Hand Trowels
Spades
Pruning Sheers
Rakes
Hoes
Hoses and Adjustable Nozzles
Wheelbarrows
Many hardware stores like Home Depot, Lowes, and Menards allow online ordering and pickup. For a few of these smaller tools, this might be a quick trip. However, if you need several dozen bags of mulch or soil, you may find yourself in need of a larger vehicle or an extra hand to pick up and deliver the items for you.
That's where Joey comes in. Simply order the items you need from the hardware store and then schedule a delivery. We have a variety of vehicle sizes available to help you save money.
A pick-up truck delivery is perfect for delivering mulch, soil, or smaller landscaping and gardening tools. However, we also have moving vans and box trucks to deliver larger equipment like lawnmowers, pressure washers, generators, mulchers, wood chippers, tillers, and cultivators.
Landscaping Begins With A Little Bit of Spring Cleaning
Often the first thing people notice about your home is the yard. But after a long winter, your yard may not look as beautiful as you remembered in the fall.
Even after temperatures have warmed and the snow has melted, you may still find dying plants in the garden beds, brown spots in the grass, and dead and wilted leaves scattered under trees.
To clean up your garden beds, consider clearing away the old growth and adding new soil.
Nutrient-rich soil adds important nutrients back into the soil that may have been lost during the winter, which helps plants and flowers grow.
Additionally, adding mulch around trees. Fresh mulch is a great way to add new life to your yard. The dark browns or reds add a vibrant contrast to green grass while the smell of a recently mulched yard is a familiar sign that the warm days of spring have finally arrived.
Beautify Your Yard With Flowers and Unique Garden Beds
Once you've added new soil to your garden beds, you may want to add a few flowers. Selecting the right flowers, however, can prove to be a difficult task.
Fortunately, we've created a list of the most important considerations when selecting flowers and designing unique garden beds below.
Use Sunlight and Shade Effectively
First, you'll want to consider how much light the flower bed will receive. Flower beds along the side of the house may experience less direct sunlight, so you might consider flowers that thrive in the shade like Fushia, toad lilies, wax begonias, or violas.
On the other hand, circular garden beds in the center of the yard are likely to receive a lot more sunlight. For these, you'll want sun-loving flowers like sunflowers, geraniums, pansies, or snapdragons.
Layer Different Flowers for Added Dimension
Consider growing flowers in horizontal and vertical layers to add dimension to your yard. For example, a flower that grows close to the ground like gaillardia is a great way to create a great base layer.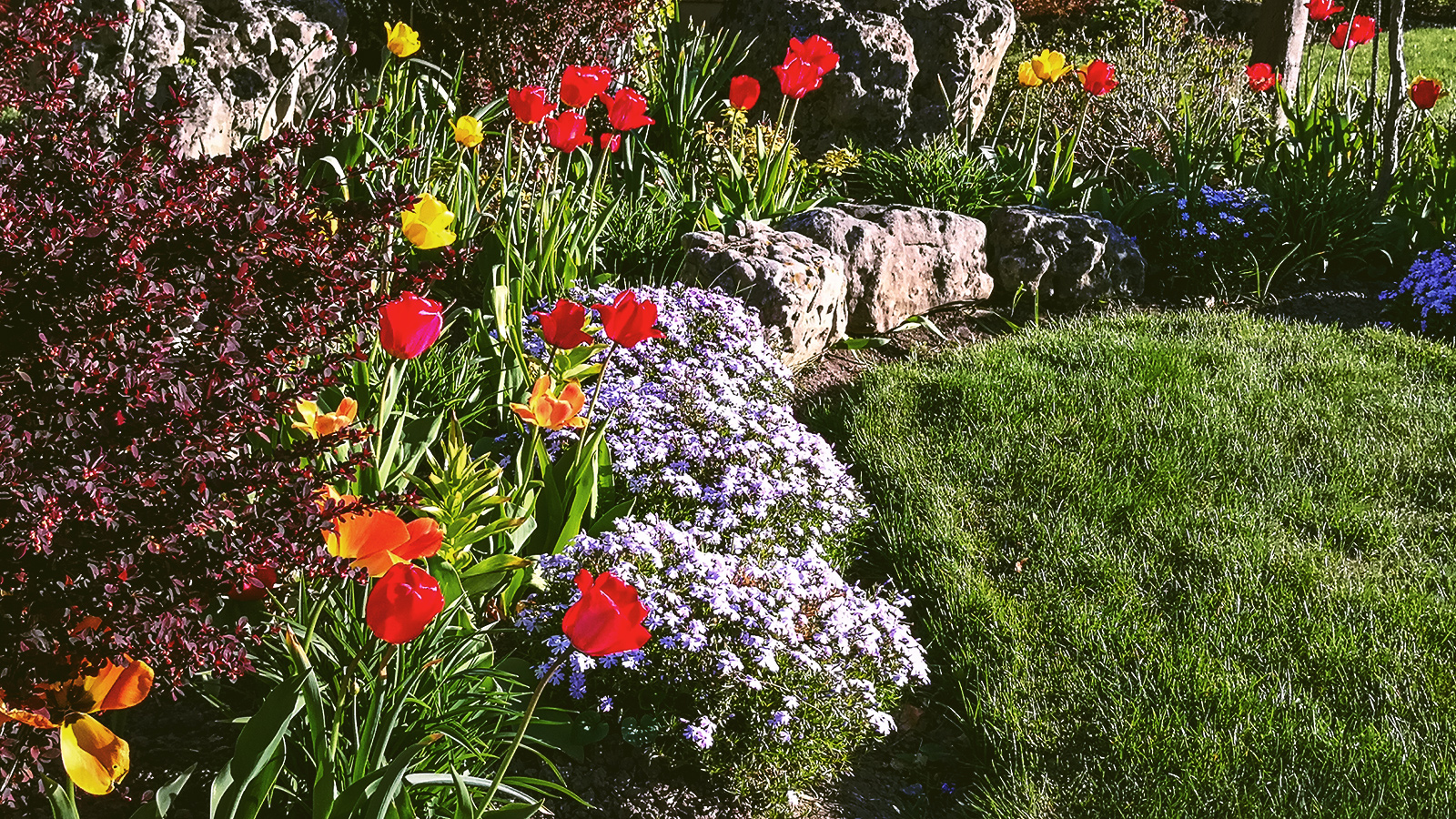 Medium and tall-growing flowers in the same bed can then be planted in rows or concentric circles to add depth and diversity to the design.
For example, blue or pink lilies create a cool contrast to the warm reds and yellows of gaillardia and grow a little taller. Growing these together with a third layered of tall-growing sunflowers is a beautiful way to create a three-dimensional, circular landscaping design filled with contrasting warm and cool colors.
Design Unique Flower Beds with Walls and Pots
Brick or stone walls of various heights can be constructed in various ways to create layered garden beds. For example, if you build walls of various heights within a garden bed and separate them by 1 to 2 feet, you can use the space between the walls to create independent but closely connected garden beds.
This transforms one garden bed into many, allowing you to create unique shapes and features within your yard design that wouldn't be possible if you were relying on flowers alone.
Go Beyond Landscaping: Create An Outdoor Living Space With Joey
It doesn't matter how beautiful your yard is if no one ever sees it. That's why you need to take your landscaping game to the next level with an outdoor living space.
And with the help of Joey's box truck, all of your outdoor furniture and appliances can be delivered quickly and easily.
But before you give Joey a call, let's take a look at two ways you can transform your yard into your own personal paradise.
Become the Grill Master You Were Always Meant to Be
When the snow finally melts, and the flowers begin to bloom, you know grilling season has arrived. But to grill the perfect burgers, you need to have the perfect grill and outdoor appliances.
Ordering these from Lowes or Home Depot is just as simple as ordering your landscaping tools or mulch.
But if you want to become the grill master you were always meant to be, then there's no better place to build your own outdoor kitchen with luxury outdoor patio equipment from Frontgate, such as the full kitchen set with bar shown here.
With a full outdoor kitchen, you can create a casual and cozy place for your friends and neighbors to hang out while you prepare dinner.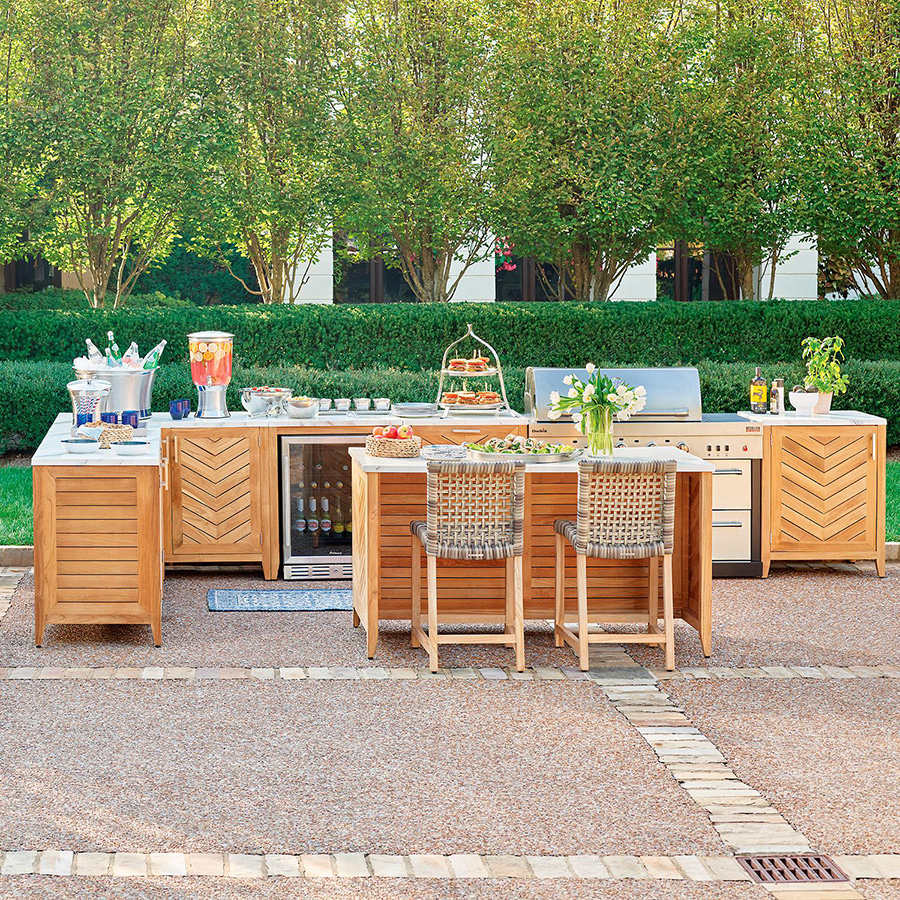 Find the Right Furniture to Create Your Perfect Backyard Living Room
In addition to an outdoor kitchen, you may also consider adding a backyard living room. You can select from many outdoor living room furniture sets or mix and match sofas, chairs, ottomans, side tables, and other pieces of furniture to your liking.
Just remember, one of the key features of a backyard living pit is the firepit. As the sun sets and the temperatures cool, there's nothing better than sitting around with your friends enjoying a beer and making smores over an open fire.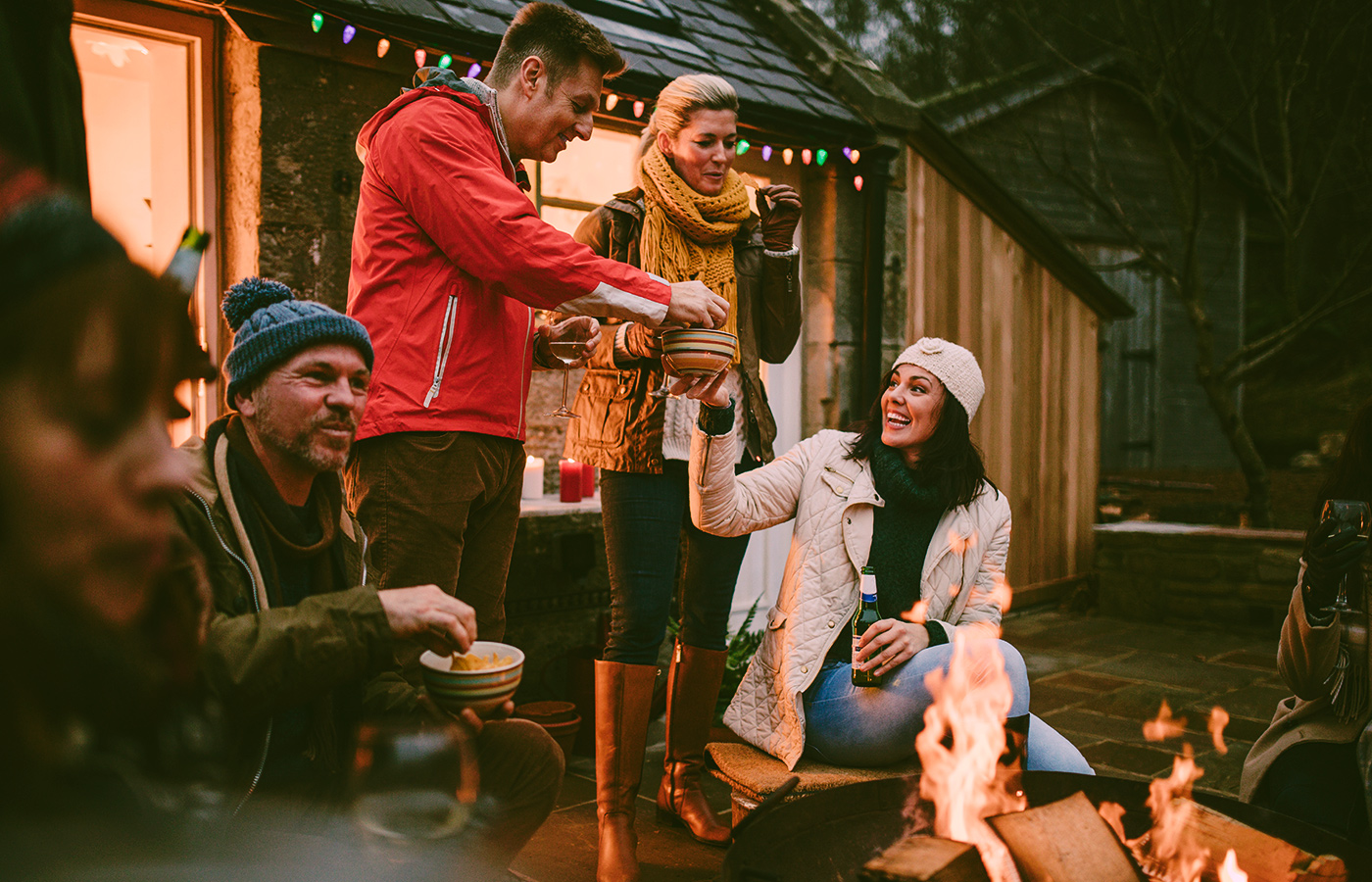 How Can Joey Help You With Your Outdoor and Landscaping Project?
Whether you're just adding new mulch, building extravagant garden beds, or designing an entire outdoor living space, you're going to need a variety of items.
While on-site pickup makes things a little easier and safer, the items you need may be too big for your vehicle or you may simply prefer that it be delivered by a trustworthy local delivery company like Joey.
Joey specializes in deliveries of all sizes, including:
Landscaping and gardening tools
Fragile materials like flowers and plants
Mulch and soil
Outdoor furniture and furniture sets
Outdoor appliances
Using Joey's app or desktop browser, you can schedule a delivery of just about anything. But don't wait too long. Spring is almost here. That means you'll need your landscaping and outdoor project supplies delivered sooner rather than later.